I failed to take a photo yesterday. Which was rather a shame, since it was a great day and in actuality had a quite a few photographic chances.
It start off as a late day because Carlos and I quite enjoy sleeping in on those rare occasions that we actually can sleep in together. We got ahold of our friend Cesar and we were off! We meant to go to the La Brea Tar Pits but it was already getting late and I was worried that we wouldn't make it in time so instead we went to the UCR Museum of Photography. Looking at all those old-school cameras and beautiful images was definitely captivating and inspirational. Finally I had a chance to see Ansel Adams
Fiat Lux
work and it was beautiful. Amazing to see what can be done with film! I wish I were that talented...
We saw an amazing camera c. 1945 that weight roughly 700 pounds if I remember correctly. It was definitely one of the old-school cameras, the old accordion-looking ones that you can see the image upside down and reversed on the back screen, but boy was it crisp.
Then we went on with our journey to The City of Angels to pay a nice little visit to Buffalo Exchange. I found a real comfy V-neck sweater and (what I consider to be) a super cute BDG top. There were some nice little booties but for 30 bucks I wasn't that in love with them.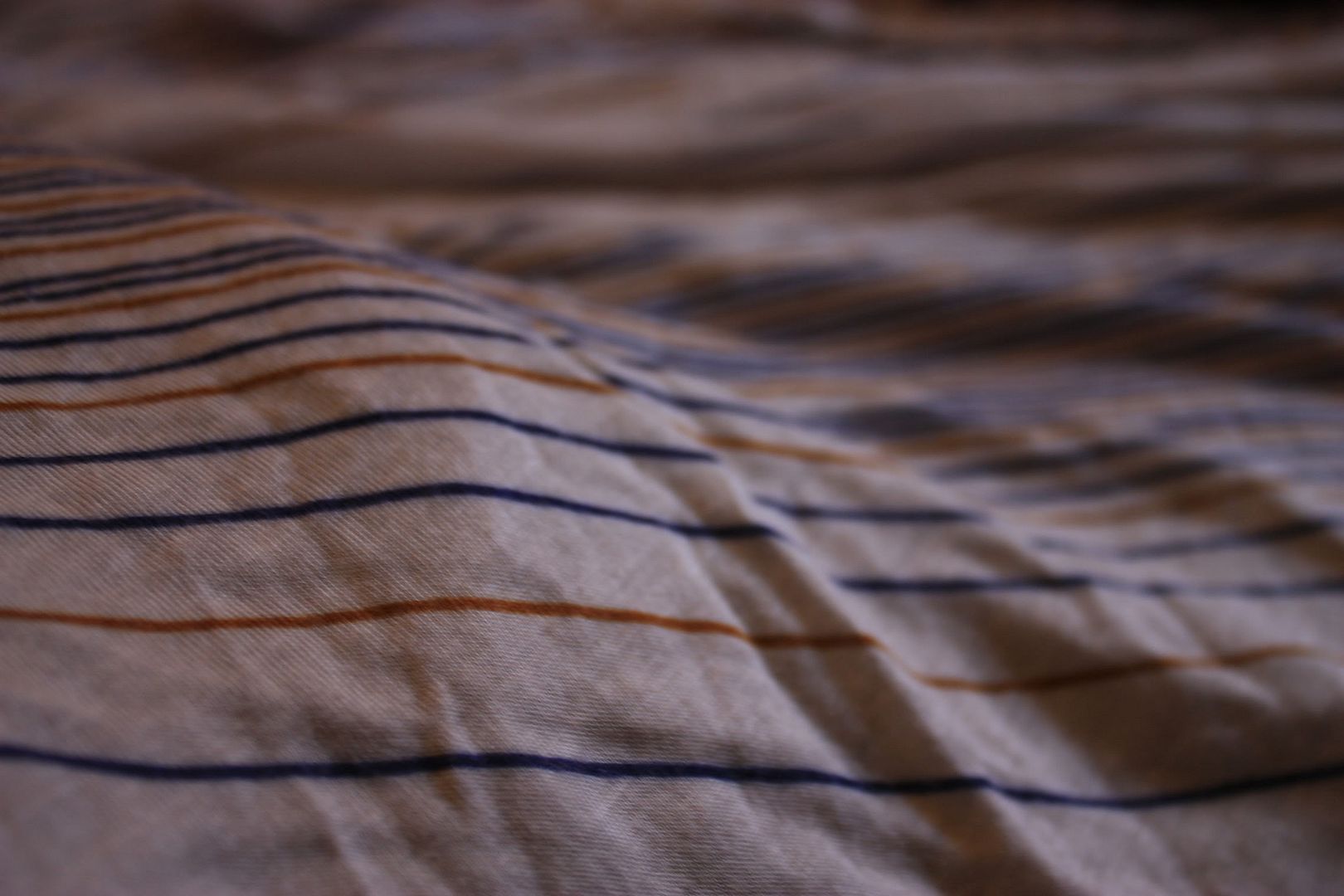 Here's the fabric of my new favorite top...
Afterwards we were starving and roamed around Chinatown after hours until we found a decent place to eat. It was really lovely though, I'd never gone to Chinatown before this. I forget what the place we went to was called but it was very elegantly decorated, which is why we hesitated to go in the first place but it was nearly the only place open at that hour. BUT IT WAS GOOD. And well worth it! We also got free lobster with our meal!